Dr. Daniel Jackson and the team at Provision Eyecare would like to welcome you to our new site! We are a brand new family-based practice in the Omaha area (located in Miracle Hills Plaza, just north of Dodge on 114th Street) with a focus on serving our patients for their lifetime. From kids to elderly, our optometrist and optician are experienced to treat vision problems as well as one-off office visits no matter what stage you are at in your life.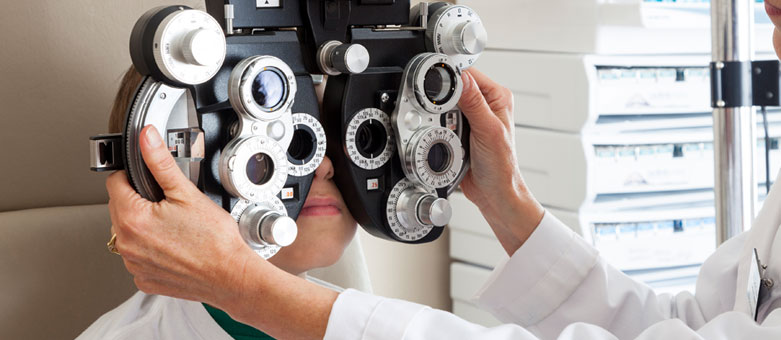 We currently offer three types of eye exam options to cater to your eye care needs: Eye Exam, Contact Lens Exam, and Office Visits. Although all three of the exams serve different purposes, they all have one thing in common: Dr. Jackson will take the time to understand your unique needs and learn more about your health as a whole. For Provision Eyecare, it's not just about getting our patients in and out as quickly as possible, or pushing an eyeglass sale on them. We are in it for the long haul and value each of our patient's time spent in our practice.
If we learn from your visit that you need eyeglasses or contacts, we are experts at fittings, even for the most challenging scenarios. You'll be able to choose from a wide variety of brands including Kate Spade, Jack Spade, Jimmy Choo, Marc Jacobs, Nike, Ray-Ban, Calvin Klein, Tommy Hilfiger, Banana Republic, Fossil, Bebe, Juicy Couture, Flexon, Smith, and Nautica.
Dr. Daniel Jackson has been working in Omaha at family-based practices since obtaining his OD in 1987. Overtime, he has developed multiple areas of expertise including speciality contact lens fittings, disease management, and pre- and post-operative eye care, including LASIK, cataract surgery, and glaucoma surgery care.
If you're interested in checking out what Provision Eyecare is all about, tell us a little bit more about you and your eye care needs and we'll get back to you right away.