When was the last time you had your eyes looked at? Do you even remember? Eyes are typically set on the back burner until an emergency arises and it's too late. Most of the time, eye-related issues can be avoided by proactive management, which includes small lifestyle changes as well as changes in your diet.  Your eyes are ever-changing, just like the rest of your body, which is why we highly recommend a routine eye exam.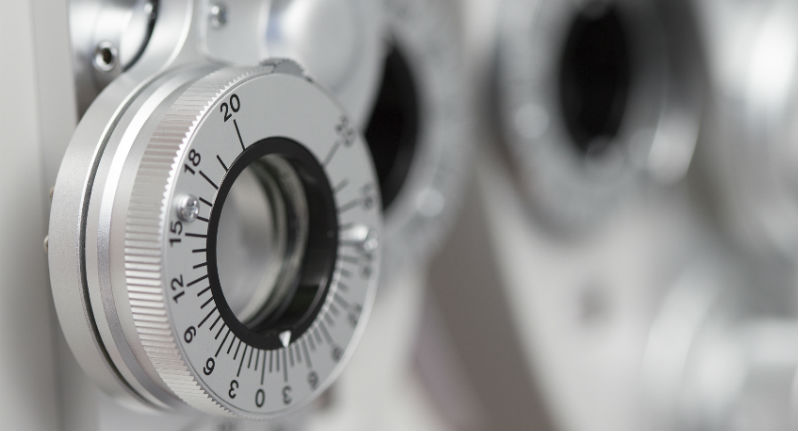 The goal of an eye exam is not necessarily to see if you need glasses or contacts, but rather to take a step further and have a look into your health as a whole. Your eyes are the window to your health, revealing common issues such as high cholesterol and diabetes (in fact, sometimes sooner than your general doctor can detect it). In our routine eye exams, our optometrists not only tests your vision, but also uses this time to take a microscopic peek at the vessels in your eyes to gain a better understanding of your overall health.
Even if you don't think you need glasses or contacts, you should get yourself in for an eye exam every year, especially if you're over the age of 40. See our recommendations for age brackets below:
18 years and under: Every 2 years
18-40 years: Annually
40+ years: Annually (and no exceptions!)
If we discover that you'll need eyeglasses, we have a large (and affordable) selection of eye glasses to choose from as well as a team of experts to help you pick out the perfect frame and get them fitted properly. If you already have a prescription for contacts, you'll need our Contact Lens Exam instead of the routine Eye Exam. The Contact Lens Exam includes everything in the Eye Exam, plus additional testing of the cornea.
To schedule an appointment for your routine eye exam, click here.